About Senday
Corporate Overview
Senday Enterprise Co., Ltd., is a professional lathe manufacturer established in 1975. We have passed ISO and CE international certification. With quality, technology and after-sales service as core values, our industry-leading technology and commitment to excellence our products have won the trust of local as well as international customers and distributors. By letting our quality speak for our reputation and staking our reputation on our quality, our relentless pursuit to quality and quantity has enabled us to realize win-win outcomes in business with our customers.
Corporate Vision
In the future, Senday intends to be even more proactive in market development. With Taiwan as our base and the world as our market, we will leverage the regional advantage offered by our 33,000 square meter factory in Foshan, Guangdong, to promote our brand on the international stage. Senday has successfully marketed our products in more than 40 countries thanks to an extensive system of overseas sellers and distributors.
With the core values of quality, technology, service, and delivery time, Senday offers customers remarkable products, perfect service, and punctual delivery time.
Corporate Facts
Taichung Precision Machinery Park plant starts operating
2012 C axis and Y axis turning lathes launch to the market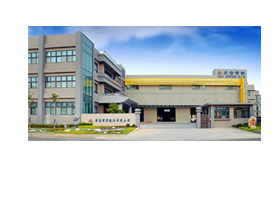 Corporate History
1984
Senday Enterprise Co., Ltd., established with capital of NT$2 million.
1988
Construction of Futian Road Factory; engaged in export ; patent on improved lathe tailstock structure granted (Patent No.: 40546)
1991
Designed, developed and produced pneumatic-hydraulic semi-automatic lathes. Capital reaches NT$6 million.
1993
Designed, developed and produced computer-controlled lathes; trademarked in Thailand and Indonesia.
1996
Construction begins on No. 2 Dali Factory in Taichung. The factory is on a 2000 square meter site and has 3700 square meter of floor space. Capital reaches NT$20 million
1997
Began investing in CNC lathe development and manufacture
1998
Introduced the ISO 9002:1994 quality assurance system; obtained ISO certification the following year
1999
Service office set up in China (Humen) to service local customers
2000
Trademarked with the China Trade Mark Office
2002
ISO 9001:2000 certified; Lathe with Leveling Gage patented in China (Patent NO.: 528112)
2006
Joined the "Taichung City Precision Machinery Technological Park". The new 7,900 square meter site provides14000 square meters of building space..
Received the "Golden Hand Award" from the Taichung County Government. Patent on Improved Lathe Tailstock Structure (R.O.C. Patent No. M260344).
2007
New Factory constructed on new 33000 square meter site in Foshan, Guangdong.
2008
Collaborated with the Precision Machinery Research & Development Center on the development of mulit-function CNC Lathes
2009
Application for SBIR grant approved by the MOEA Department of Industrial Technology
Project Name: Swiss-type CNC Lathe Development Project
2009
Construction begins at the Taichung City Precision Machinery Technological Park. Capital reaches NT$66 million.
2011
Taichung Precision Machinery Park plant completed .Capital reaches NT$120 million.
2012
Established multi-task CNC lathes with C axis and Y axis assembly line.
Application for project : 「Intelligent automation industry development – PC based controller application」 " approved by the MOEA